Decoration companies have to take into account so many products and services, and it is normal for them not to understand furniture. At that time, I was still thinking that it made sense to sell furniture to a furniture dealer who sells furniture professionally.
The dining room fruniture manufacturers want to find a blue ocean market in the home furnishing industry.There may be two types of businesses worth looking at, one is sharing and the other is leasing.
Let me talk about sharing first. Users can publish and share idle furniture, curtains and other household products through certain sharing platforms, and then users in need can place orders through the platform to obtain the right to use these household products, which is equivalent to the Didi model.
Let's talk about leasing. The common practice is to rent out furniture to C-end customers (including landlords and tenants) or B-end (companies and various institutions, etc.).
Users rent furniture through the platform. The platform is responsible for door-to-door delivery and installation, and then collects the rent on a monthly basis. After the lease expires, the furniture is recycled and refurbished, and the rental continues.
Practice of sharing
The practice of sharing is not very common, and the penetration rate is very low. I haven't seen a few people mention it, nor have I encountered it in normal times. More is the leasing service, with relatively more entrants, including many large companies are exploring.
For example, IKEA, starting with corporate customers, renting office desks and chairs, has been launched in Switzerland, Sweden, the Netherlands, and Poland.
In the Netherlands, IKEA first targeted the student population and launched a service package with a monthly rent of 30 euros. The furniture provided in the package has a bed, desk, dining table and chair.
According to the plan, IKEA plans to extend the rental service to 30 markets, including China, Japan, Canada, Singapore, France, Germany, etc.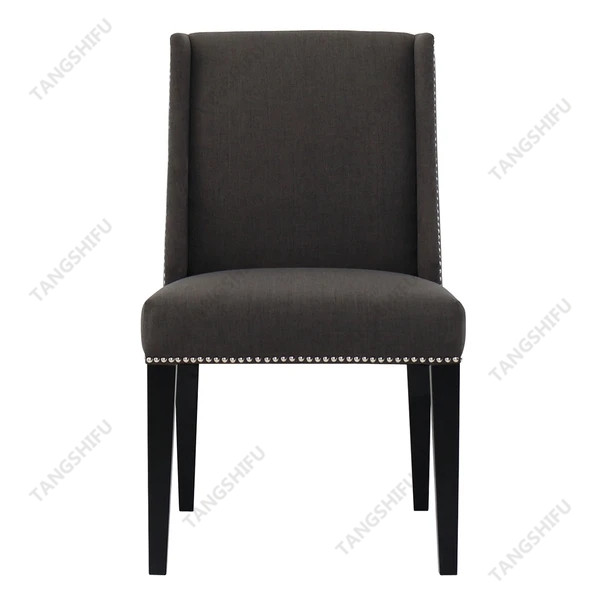 Not only IKEA, but some consumer electronics companies are also trying, such as LG, which once launched the rental service of air purifiers, water dispensers, dryers and other products, and launched the "Care solution" home appliance management service to rental users. Samsung and leasing companies have joined forces to provide rental services for home appliances such as clothes dryers and washing machines.
However, since then, many furniture dealers in hypermarkets have been clamoring for a decline in business. After the government stipulated that large and medium-sized cities must launch well-decorated houses, the business of furniture dealers fell sharply.
Leasing services
In the area of leasing services, some companies have already received investment, such as American furniture leasing company Fernish, which completed 30 million US dollars in financing; Indian furniture leasing platform Furlenco received 6 million US dollars in Series A financing; domestic shake home, Jujiajia, Home rental companies such as Easy Home have investment.
The latest news is that the furniture and home appliance leasing platform has completed a Pre-A round of financing of US$2.4 million. The lead investor is Fanchuang Capital, and the old shareholder SAIF Heyin followed the investment. Easy to live is a one-stop furniture and home appliance rental platform serving corporate and individual customers.
Customers place orders on the website, Alipay applet, WeChat service account, WeChat applet, EasyZhu APP, etc.; users can use Sesame Credits to rent free.
The dining room fruniture manufacturers will highlight their design capabilities, saying that they can carry out whole-house leasing and matching design, and may be equipped with AR technology, 3D cloud design, etc., so that leasing users can see the matching effect in advance.
So, is this market really as good as we thought?
The author believes that deriving from the rental population will indeed make us feel that the prospects are infinitely broad.
Public data
According to public data, my country's rental population is about 190 million, and the housing rental market is 1.1 trillion. The research report of Orient Securities predicts that by 2030, my country's rental population will reach 270 million, and the overall market size is 4.2 trillion. More people will gather from small and medium cities to large cities, which may drive the expansion of home rental business.
On the one hand, these renters who enter the city may rent furniture by themselves and spend less money in the short term to allocate furniture that they are satisfied with, even home appliances and soft furnishings.
On the other hand, the owner of a rental house may also use the method of renting home appliances, as long as your price is cost-effective, the product is durable enough, and the after-sales service is cheap enough. After all, the core element of the rental house is the input-output ratio. Beautiful but not durable, price two killer features!
In addition
In addition, the author believes that with the increase in the population entering the city, the number of entrepreneurs may continue to increase. Most of them are small companies, and compare the three options of buying second-hand office furniture, moving into shared office space, and renting furniture. After that, whoever makes the best deal may become the first choice.
Therefore, the author's point of view is that the rental market is indeed large enough, but this does not mean that the home appliance rental market is equally large. There are still many difficulties to be broken, such as whether your price is more cost-effective, most people will calculate this account.
An idea
There is a view that renting furniture can be replaced frequently, so that the home can often present new decorative effects and new home styles. However, how many people would think that changing furniture frequently is an interesting thing? There will be, but it is still relatively small.
There is still a long way to go if you want to run through the model, realize the scale of B-side users, or the explosive growth of C-side users.
The author has an idea that for dining room fruniture manufacturers, they can consider using leasing services to attract customers, and then convert them into purchasing customers. This is more feasible. For example, I originally wanted to buy 500 yuan per flat floor or 8000 yuan mattress, but I didn't want to spend money all at once, let alone take a loan. Tell me, rent it, just charge a little rental fee.